Come learn the art of blowing the SHOFAR and participate in TBT's Shofar Service on Rosh Hashanah. It's easier than you think!
The TBT Shofar Choir is made up of congregants of all ages who learn the art of blowing the shofar (ba'al tekiah) for services throughout the High Holy Days. On Rosh Hashanah morning the Clergy, Shofar Choir, Holy Day Choir, and our Music Director and Organist, Anna Vannitsky join together to create the majestic music and sounds of the shofar service. Currently, there are over 20 children and adults in the Shofar Choir!  The Shofar Choir is also part of the Holy Day children's services and the concluding Neilah service on Yom Kippur.  Interested congregants of all ages are welcome to join.  A learner's class taught by Rabbi Bar-Nahum and Cantor Timman takes place in late August before the High Holy Days. Graduates of last year's program are welcome to join this session for a refresher.  Please bring your own Shofar.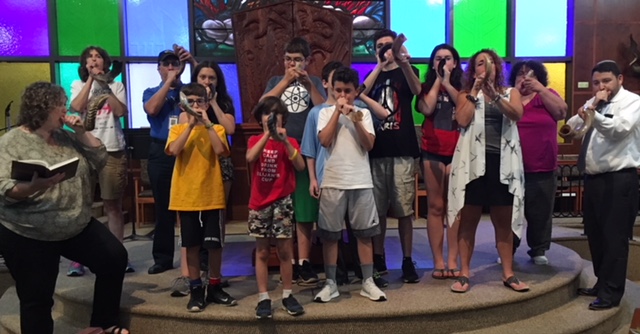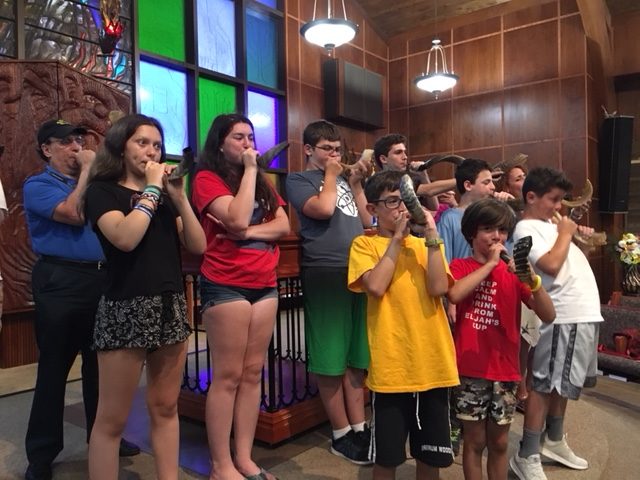 Contact Cantor Timman for details on participation at cantortimman@tbtwantagh.org.