Temple B'nai Torah utilizes the following organizations' websites:  

Temple B'nai Torah is a proud member of the Union for Reform Judaism.   https://urj.org/.
Sign up to receive the latest information from The Union for Reform Judaism on holidays, craft ideas and more.
The Union for Reform Judaism provides vision and voice to build strong communities that, together, transform the way people connect to Judaism and change the world. Our legacy, reach, leadership, and vision ensure we can unite thousands of years of tradition with modern experience to strengthen Judaism today and for generations to come.
Our Judaism is for everyone. It is egalitarian, intellectually rigorous, joyful, spiritual, pluralistic, and constantly evolving. It is soul-elevating spiritual practice, life-altering Torah study, courageous practice of tikkun olam, loving care for our community, especially the most vulnerable — that is what we are.
— Rabbi Rick Jacobs, URJ President

  https://wrj.org/
Founded in 1913 as an affiliate of the Union for Reform Judaism, WRJ strengthens the voice of women worldwide and empowers them to create caring communities, nurture congregations, cultivate personal and spiritual growth, and advocate for and promote progressive Jewish values. To fulfill this vision, WRJ engages tens of thousands of women through a global network of hundreds of sisterhoods and women's groups. Stronger together, we ensure that these women make a difference in the world.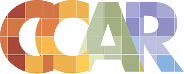 CCAR Press https://www.ccarpress.org/content.asp?tid=46  
CCAR Press is the primary publisher of the Reform Movement and a division of the Central Conference of American Rabbis. Since 1889, CCAR Press has provided essential resources for the Jewish community of today and tomorrow. Through CCAR Press, and its new imprint Reform Judaism Publishing (RJP), CCAR is the source for liturgy, sacred texts, educational materials, apps, and other content for Reform rabbis, cantors, and educators; Reform congregations and Jewish organizations; Reform Jews; and the wider Jewish community.  These publications include the Reform Torah commentaries and prayerbooks, the CCAR Journal: The Reform Jewish Quarterly, and a wide-range of electronic resources, including e-books, apps, and Visual T'filah™. Our publications, apps, and resources, created with the highest standards of integrity, scholarship, and input from our rabbinic membership and other experts, present a modern approach to Jewish practice and Jewish living. This diversity of input helps ensure the finest level of quality and creativity that will enrich the lives of millions of Jews for decades to come.
MISHKAN T'FILAH A Reform Siddur, used at Temple B'nai Torah
                                       This will give you a link to the Mishkan T'Filah: https://www.ccarnet.org/publications/mishkan-tfilah-for-shabbat/
                                        Includes services for Shabbat, weekdays, and festivals, as well as other occasions of public worship and texts for more than a hundred songs. 
                                       Mishkan T'filah reflects the full diversity of our Movement.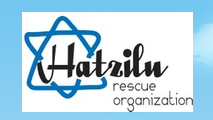 Hatzilu Rescue Organization  http://www.hatzilurescue.org/
The Hatzilu Rescue Organization, established in 1976, is made up solely of volunteers. Hatzilu was created as a response to Jewish groups, including synagogue Men's Clubs, Sisterhoods and Youth Groups, who became aware of growing numbers of Jews in need. These groups wanted to help maintain the dignity of those members of the Jewish community who had fallen on hard times as a result of health issues, loss of employment or a change in personal situations.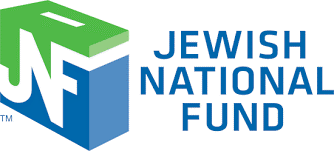 – www.jnf.org
Jewish National Fund-USA's strategic vision has been and always will be, to ensure a strong, secure, and prosperous future for the land and people of Israel.
The JNF plants trees and builds houses and parks.  They source water solutions, buy fire trucks, and improve the lives of people with special needs. The JNF boosts tourism, supports Aliyah, promotes Zionist education and engagement.  The Fund builds medical and trauma centers. They fund agricultural and culinary research, and run an American semester abroad high school in Israel.
Temple B'nai Torah is providing you with the periodicals and information below and does not endorse their opinions.  The resources are provided for your information only.


is all about empowering Jewish discovery for anyone interested in learning more. We offer thousands of articles, videos and other resources to help you navigate all aspects of Judaism and Jewish life — from food to history to beliefs and practices.
LEARN HEBREW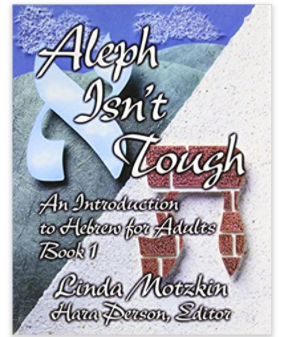 Aleph Isn't Tough by Linda Motzkin, Hara Person Editor
Book 1 has a companion video on YouTube which is free to watch.  Google: aleph isn't tough chapter and type in which chapter number you want to watch.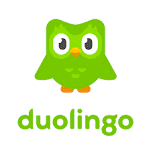 Duo Lingo for Hebrew – description  https://www.duolingo.com/
Duolingo is an American language-learning website and mobile app, as well as a digital language-proficiency assessment exam. The company uses the freemium model; the app and the website are accessible without charge, although Duolingo also offers a premium service for a fee.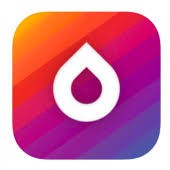 Language Drops – description https://languagedrops.com/language/learn-hebrew
Drops is the new and fun way to learn languages. By combining beautifully designed word games with mnemonic associations.  The short, engaging games make language learning a fun part of your daily routine and not a chore. While fun and simple, the beautifully designed app is built with years of research into how to help you learn a language more effectively and easily.
PUBLICATIONS

https://momentmag.com/
Moment is a fiercely independent magazine that provides North American Jews with award-winning, in-depth reporting. It transcends ideology and denomination, and delves deeply into the stories that shape our lives: the future of democracy, anti-Semitism on the left and the right, intermarriage and the widening gap between American Jews and Israel.

https://www.jewishpress.com/
The Jewish Press is the largest independent weekly Jewish newspaper in the United States. The paper, founded by Rabbi Sholom Klass (1916-2000) and Mr. Raphael Schreiber (1885-1980), debuted as a national weekly in January 1960 and quickly won a following for its eclectic mix of Jewish news, political and religious commentary, the largest Jewish classifieds and special features — including puzzles, games and illustrated stories — for young readers.

 https://www.thejewishstar.com/
The Jewish Star the Long Island's BEST Orthodox newspaper, always KOSHER and fat-free. Covering LI Orthodox communities (Five Towns, Great Neck, KGH and more) plus select NYC locations. Print edition is distributed every Wednesday.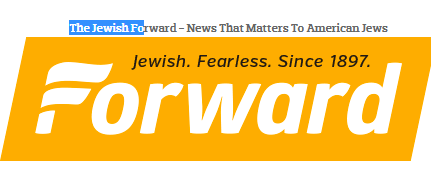 The Forward  http://forward.com/
Welcome to the Forward's coverage of Jewish culture. Visit here for the latest articles on Jewish culture, such as art, music, film and literature. Learn how even the most obscure person or moment in pop culture might have a "Secret Jewish History." And stay up on the latest celebrity news and scandals, plus many more culturally significant events.