Temple B'nai Torah is affiliated with, the following organization and recommends use of these sites and their resources. 

Temple B'nai Torah is a proud member of the Union for Reform Judaism.   https://urj.org/.
Sign up to receive the latest information from The Union for Reform Judaism on holidays, craft ideas and more.
The Union for Reform Judaism provides vision and voice to build strong communities that, together, transform the way people connect to Judaism and change the world. Our legacy, reach, leadership, and vision ensure we can unite thousands of years of tradition with modern experience to strengthen Judaism today and for generations to come.
Our Judaism is for everyone. It is egalitarian, intellectually rigorous, joyful, spiritual, pluralistic, and constantly evolving. It is soul-elevating spiritual practice, life-altering Torah study, courageous practice of tikkun olam, loving care for our community, especially the most vulnerable — that is what we are.
— Rabbi Rick Jacobs, URJ President

  https://wrj.org/
Founded in 1913 as an affiliate of the Union for Reform Judaism, WRJ strengthens the voice of women worldwide and empowers them to create caring communities, nurture congregations, cultivate personal and spiritual growth, and advocate for and promote progressive Jewish values. To fulfill this vision, WRJ engages tens of thousands of women through a global network of hundreds of sisterhoods and women's groups. Stronger together, we ensure that these women make a difference in the world.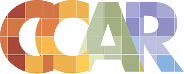 CCAR Press https://www.ccarpress.org/content.asp?tid=46  
CCAR Press is the primary publisher of the Reform Movement and a division of the Central Conference of American Rabbis. Since 1889, CCAR Press has provided essential resources for the Jewish community of today and tomorrow. Through CCAR Press, and its new imprint Reform Judaism Publishing (RJP), CCAR is the source for liturgy, sacred texts, educational materials, apps, and other content for Reform rabbis, cantors, and educators; Reform congregations and Jewish organizations; Reform Jews; and the wider Jewish community.  These publications include the Reform Torah commentaries and prayerbooks, the CCAR Journal: The Reform Jewish Quarterly, and a wide-range of electronic resources, including e-books, apps, and Visual T'filah™. Our publications, apps, and resources, created with the highest standards of integrity, scholarship, and input from our rabbinic membership and other experts, present a modern approach to Jewish practice and Jewish living. This diversity of input helps ensure the finest level of quality and creativity that will enrich the lives of millions of Jews for decades to come.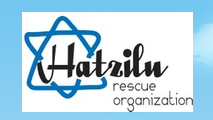 Hatzilu Rescue Organization  http://www.hatzilurescue.org/
The Hatzilu Rescue Organization, established in 1976, is made up solely of volunteers. Hatzilu was created as a response to Jewish groups, including synagogue Men's Clubs, Sisterhoods and Youth Groups, who became aware of growing numbers of Jews in need. These groups wanted to help maintain the dignity of those members of the Jewish community who had fallen on hard times as a result of health issues, loss of employment or a change in personal situations.