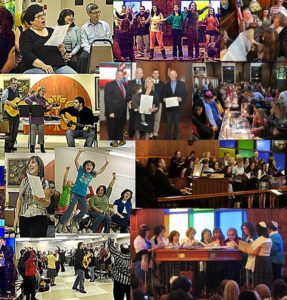 Temple B'nai Torah is a diverse caring congregation that embraces a progressive and inclusive vision of Reform Judaism through worship, study of Torah and righteous deeds. We are creating a multi-generational home in our region by staying connected to our roots, as well as offering spiritual enrichment, Jewish education and community engagement.
7:15pm
Erev Shabbat Summer Service (K/L)
9:30am
Hiking Shabbat Service (Away)
Fast of Shiva Asar B'Tammuz
6:30pm
Beach Service (Jones Field 6)
7:15pm
Erev Shabbat Summer Service Alternate (K/L)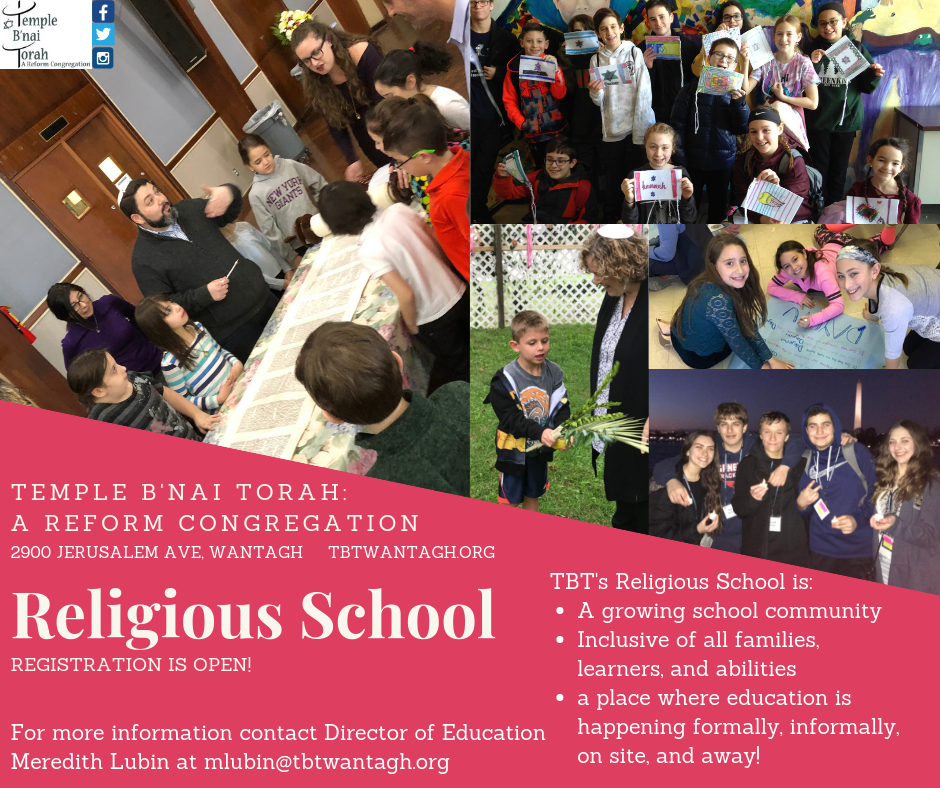 The Passing of the Gavel
On Tuesday June 25, 2019 was the last IGC Board Meeting of Temple B'nai Torah. Our Presidents Les Kule and Lane Rubin officially passed the presidential gavel to our new 2019-2020 Co- Presidents Joni Christie and Karen Friedlander.
Thank you Les and Lane for over seeing and creating our newly merged temple and Mazel Tov to Joni and Karen for the honor in continuing their legacy.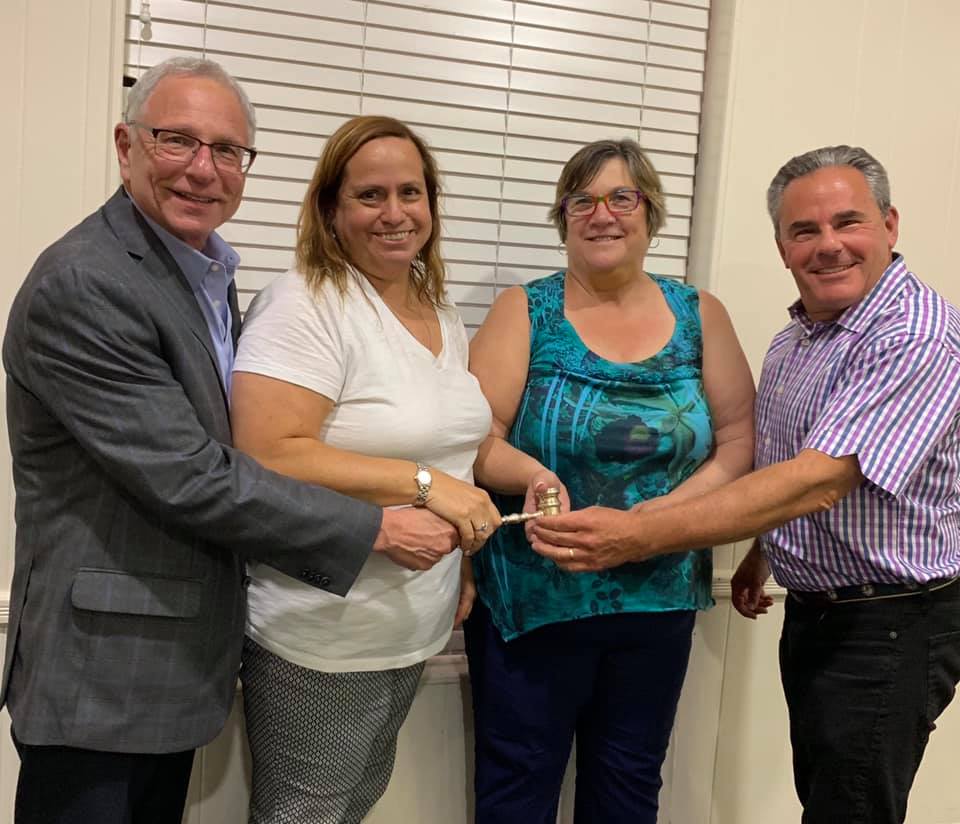 – – – – – – –
To see photos from Mitzvah Day 2019,
click HERE
– – – – – – –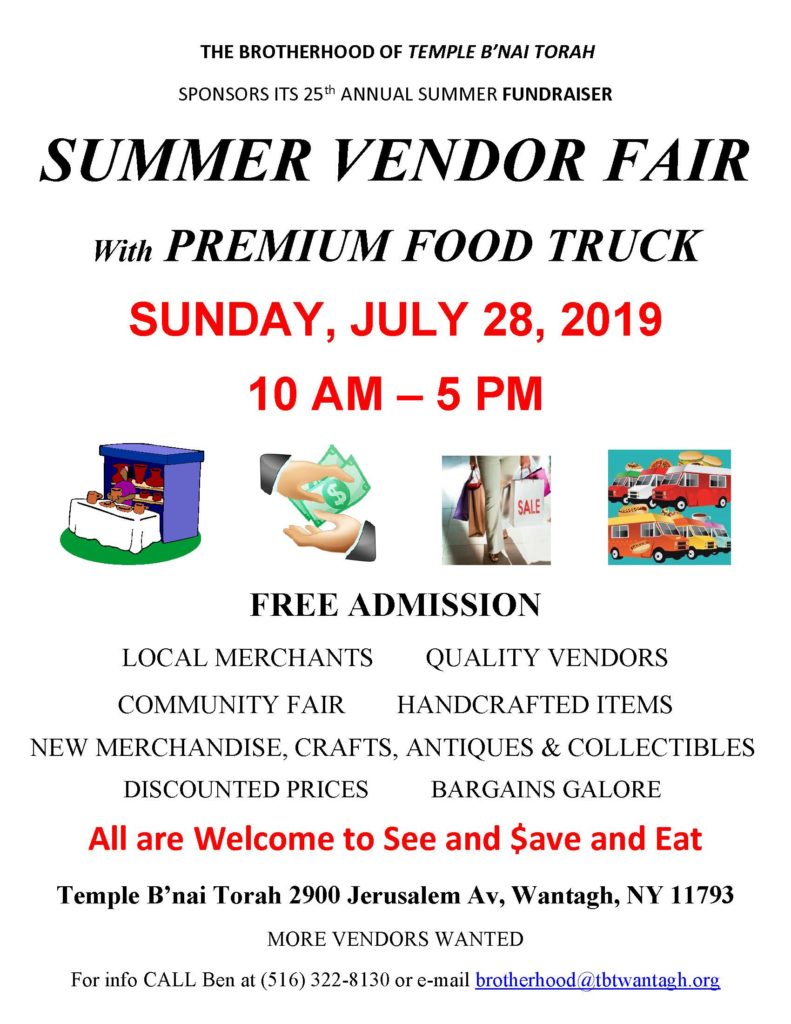 For additional info, click HERE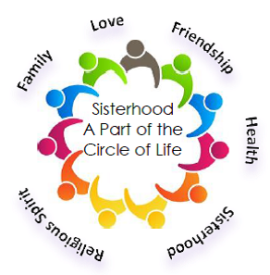 Sisterhood
6:30pm
Sisterhood Board Mtg (101/103)
6:45pm
Sisterhood Exec. Meeting (K/L)
7:30pm
Sisterhood Board Meeting (K/L)
7:30pm
Sisterhood Book Club (101/103)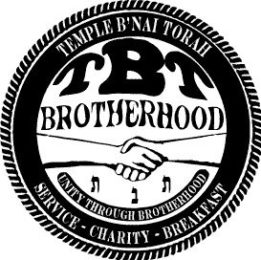 Brotherhood
9:00am
Brotherhood Summer Fair set-up (S/H-K/L)
Sunday, July 28
7:30am
Brotherhood Street Fair set-up (S/H-K/L)
10:00am
Brotherhood Street Fair (S/H-K/L)
Wednesday, August 14
7:30pm
Brotherhood Board Meeting (Away)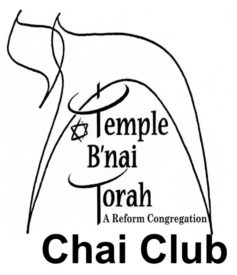 Chai Club

2:00pm
Chai Club / C of F Day at Theater (Away)
7:30pm
Chai Club Meet & Greet (S/H)
7:30pm
Chai Club Board Meeting (K/L)
Click HERE for additional info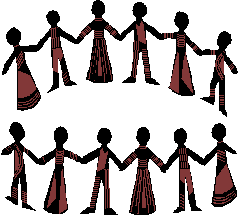 Circle of Friends
6:30pm
C of F LI Ducks Game (Away)
11:00am
C of F Board Brunch (Away)
2:00pm
C of F/Chai Club Day at Theater (Away)
7:30pm
Circle of Friends Meet & Greet (K/L)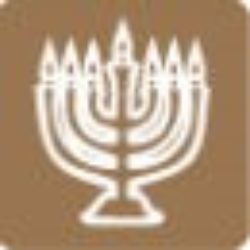 8:00pm
Finance Committee Meeting (104)
6:30pm
Exec. Board of Trustees Mtg (K/L)
Board of Trustees Meeting (K/L)
7:30pm
Aesthetics Committee Mtg (104)
Adult Hebrew Class (104)
7:00pm
Adult HHD Choir Reh. (201)
Board of Trustees/VP Mtg (K/L)
Aesthetics Committee Mtg (104)
7:00pm
Adult HHD Choir Reh. (201)
BNTY Jr is the TBT youth group
for grades 7 – 8 in  Y/L
BNTY Sr is the TBT youth group
for grades 9 – 12 in Y/L
Mon,  8:15 pm – 9:45 pm
MNTY, our newest group,
is the TBT  youth group 
for grade 5 – 6
Sun, following Religious School (1/mo)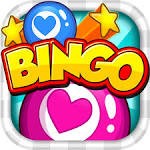 Bingo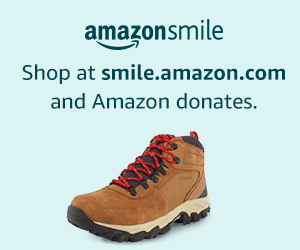 Amazon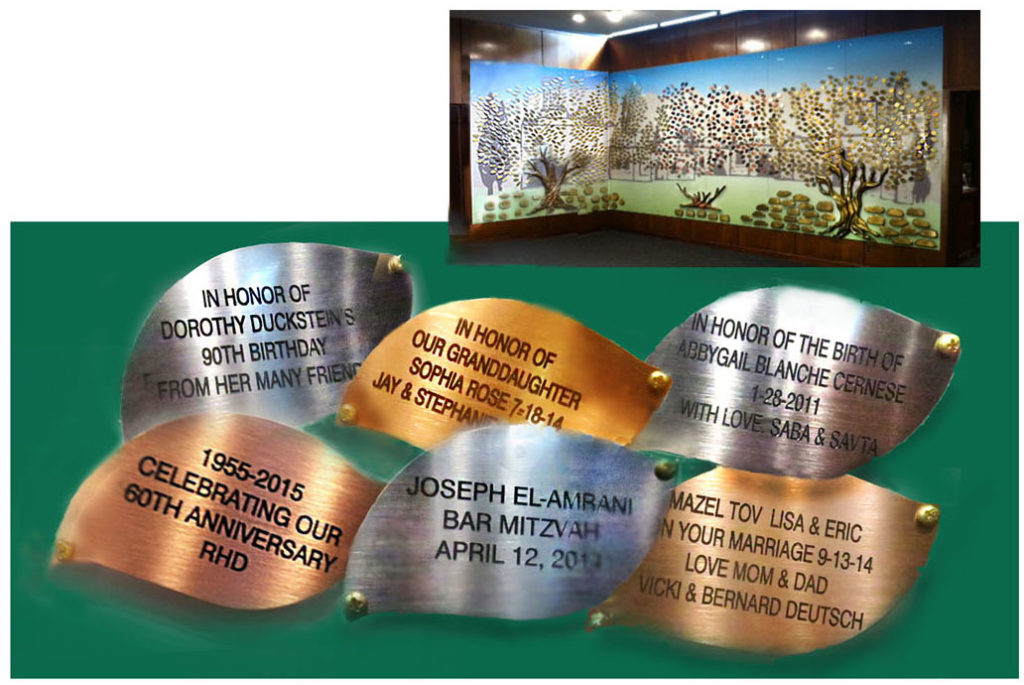 A Grove of Trees Grows in Wantagh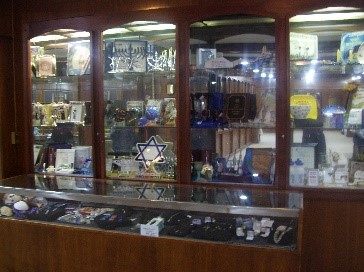 The Judy Lichtenstein Judaica Shop