TASHLICH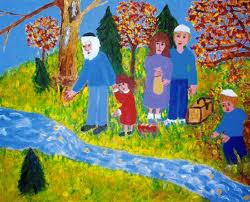 Thursday, September 5th, 2013, at approximately 1:30 p.m. – immediately after services
Tashlich is a long standing Jewish practice of symbolically casting off sins into a large body of flowing water.
DIRECTIONS TO FOREST CITY PARK
1.

From Temple B'nai Torah cross Jerusalem Avenue and go north on Oakfield Avenue for ½ a mile.

2.

Turn right onto Barrie Avenue, before the Southern State overpass.

3.

Make a quick left onto Morgan Drive. Follow Morgan Drive around to the stop sign at Pond Road.

4.

Turn left on Pond Road and enter Forest City Park.

5.

We gather at the picnic area.
Any questions contact Sandee Horwitz at (516) 826-9349 or horowitz2843@optonline.net.