2900 JERUSALEM AVENUE
WANTAGH, NEW YORK 11793
Telephone (516) 221-2370 x 18
NYS LICENSED
SECURITY SYSTEM IN OPERATION
Ann Lazare, Director/Teacher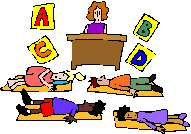 OUR MISSION
Temple B'nai Torah Nursery School offers young children an excellent pre-school experience. We provide a wide variety of activities in reading, science and math. Art activities, music and creative movement are an integral part of our program as are the celebrations of Shabbat and Jewish holidays. Find the best in early childhood education at Temple B'nai Torah Nursery School. Our caring and experienced staff instills a sense of pride in our Jewish heritage by stimulating each child's interest in learning without applying academic pressure and by encouraging good social, emotional, intellectual and physical growth.
NURSERY & PRE-K
Three and four year old children are provided with a variety of age appropriate experiences. Using a Whole Language approach, they are introduced to readiness activities in reading, science and math. The children also enjoy cooking, baking, computer time and trips to local places of interest. Shabbat and Jewish holiday celebrations are a joyous part of each child's pre-school experience. The children in the Pre-K are well prepared for the Kindergarten year.
MINI DAY & EXTENDED DAY
The Mini Day program is a four hour class for three-year olds. For our four-year olds, the Extended Day is five and a half hours. The longer hours allow the children to explore and expand upon different topics of interest. Under the teacher's guidance, they have discussions, do science experiments, have creative music sessions, listen to and write stories and books. They still have time to pretend, build with blocks, paint at the easel, work at the computer, go to the playground and have lunch. The extended hours provide time for a wonderful hands-on program where children make some eye-opening discoveries in science, math, reading, and language that will become the foundation for their future education.
SUMMER FUN
The Summer Program at Temple B'nai Torah offers children an atmosphere of warmth and delight. The youngsters are actively involved in creative crafts, music, and story time, special theme days as well as indoor and outdoor playground activities. The air conditioned building and sprinklers keep them cool and comfortable in warm weather. This program is ideal for the young child who enjoys the companionship of other children. It is held in an atmosphere that is creative, relaxed and well supervised by experienced teachers and counselors.
EARLY MORNING DROP-OFF AND AFTER CARE IS AVAILABLE FOR ALL FALL PROGRAMS.
COME JOIN US. HAVE FUN. LEARN AND GROW.